I started a new Facebook account for my online business. Everything was going fine until one day I login and they say they "need" my mobile number for "verification." I was like…ok whatever.
I entered a mobile and they texted me a code and I had access again.
Then today I try to login and now they are demanding I upload a photo of myself to them. So I upload my photo and they DISABLE my account with the message "we will be in touch after we review your photo."
What the f**k does that mean?
Account DISABLED
Well turns out my account is now disabled until they do that review. Who the hell knows how long this could take? They wouldn't even tell me what the problem was just that they have noticed "suspicious" behaviour.
Please Upload Your Government Issued Photo ID
To appeal something you have to upload a scan of your ID?! Why the hell does a social media website need my gov issued photo ID? This is beyond corrupt.
I did some reading on FaceBook and they actually pair your account with your credit profile. That way they can more accurately advertise to you. That's pretty sinister.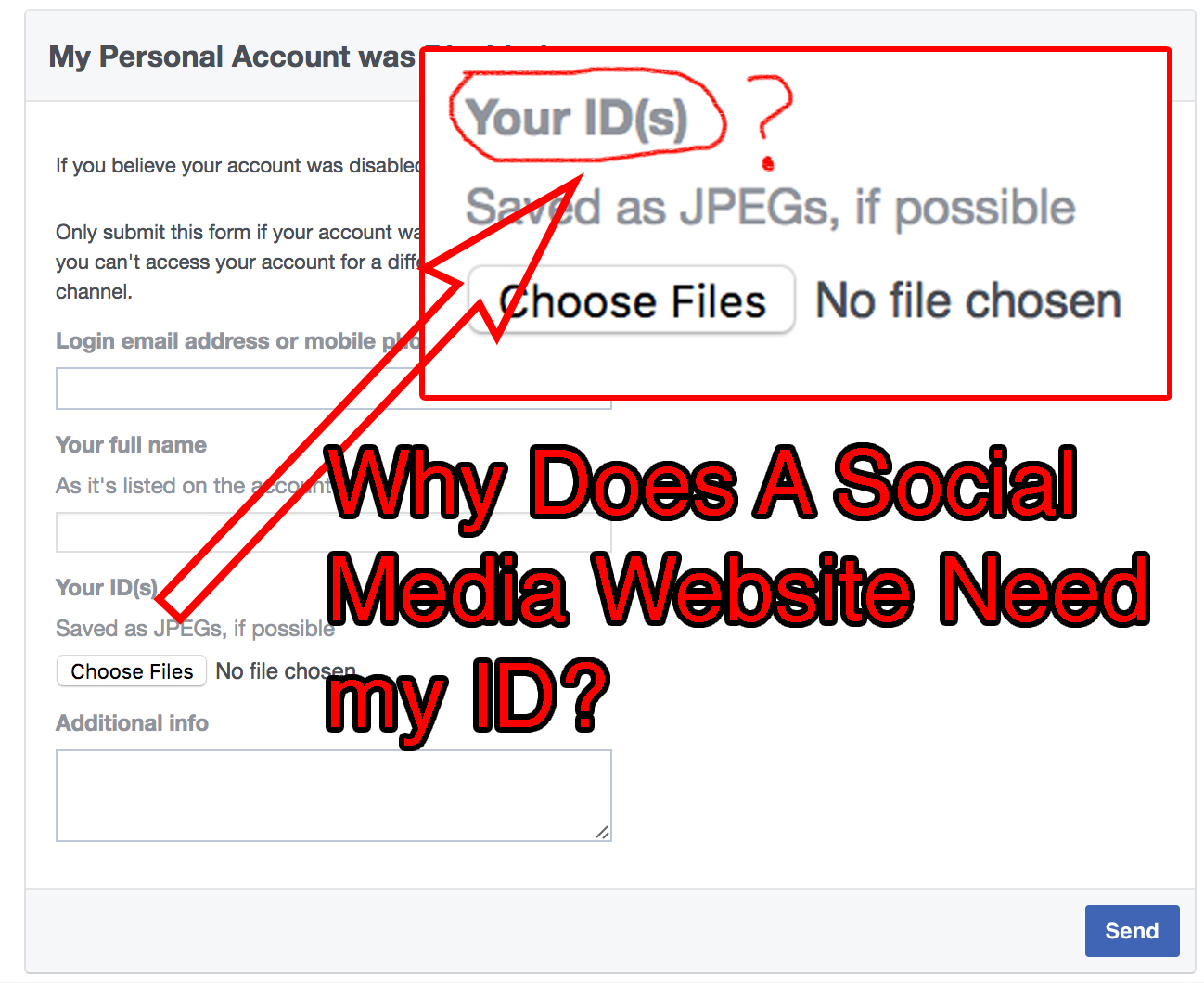 The annoying thing is that this is the account I use for running my online business. Fortunately I was at least smart enough to have everyone's email and phone numbers loaded into an autoresponder.
My primary method of contact is email because I can control that. Facebook account was something I started because some people wanted to connect via FB.
F**K Facebook Advertising & Steem To The Rescue?
I was going to put ~$2000 into Facebook advertising over the next few months but instead I am going to put ALL of it into Steem and power it up.
Now you might be saying, "Whoopdee-DOO
Facebook doesn't care about your $2000 US Dollars" and to that I say, yes you are correct. They don't care about my $2000 in ad money I was going to spend.
However the tipping point is coming. It's that slow drip of money leaving the organization that all of a sudden becomes a FLOOD. The FLOOD is coming and alot of that capital is going to flow into Steem.
Steemit is the future and I am putting my money where my mouth is on this one.
F**K YOU Facebook and Hello Steem!
/Ethan Caine
Follow Me On Steem @ethancaine
P.S.  If you are interested in How I Make Money Online Click HERE